An After School Environmental Adventure for Middle and High School Students
Get Close! Dig In! Get Wet! Get Real! Go Wild!
You CAN be a HERO!
Apply now!
Free!
Built on the research laboratory model, the Gelfand STEM Center at Case Western Reserve University engages local middle and high school students in real science in this year-round after-school program designed to develop skills in field research and to address authentic environmental and ecological issues in the Doan Brook watershed. Heroes will monitor water quality and wildlife habitats in the watershed.  The program meets for two weeks in the summer and every Wednesday afternoon from 4:30pm-6:30pm at Case Western Reserve University's Guilford House, 11112 Bellflower, Cleveland, Ohio 44106.
For 2021, the summer session will take place July 27 – August 6.  The after school programming begins on Wednesday, September 15, 2021.
Participation is FREE but requires a qualifying completed application and a face to face interview. Transportation is not provided and weekly attendance is expected; parents or guardians are responsible for transporting students to and from the research site each week.  Contact Kathy Kwiatkowski for an application or more information (kmk21@case.edu; (216) 368-5075).
Click here for an application for 2021-2022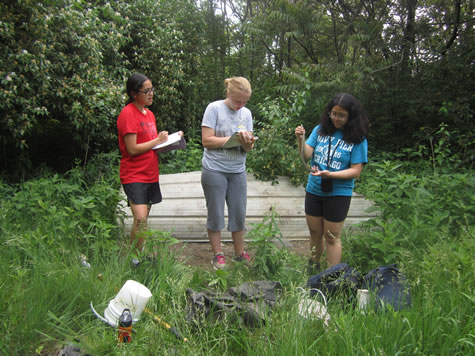 Engage in Real Research, Adventure, Exploration!
Where:
Case Western Reserve University
Guilford House, First Floor
11112 Bellflower Road,
Cleveland, OH 44106
Move Your Research Findings to Citizen Action!
Make a Difference!